Dear, Lecturers of Universitas Sebelas Maret
SATREPS is a cooperation scheme between the Governments of Japan and Indonesia in the fields of Science, Technology and Innovation as well as capacity building which covers 4 fields, namely Environment and Energy, Bioresources, Disaster Prevention and Mitigation Infectious Diseases Control.
The SATREPS program aims to address global issues related to energy, environment, disaster risk mitigation, infectious disease control, and food security. The results of research in this program are expected to provide social and economic benefits for local and global communities in a sustainable manner.
The FY 2023 SATREPS Grant Program is open to researchers in Indonesia from BRIN and Universities. The funding period for the SATREPS program is provided for a period of 3 to 5 years.
Procedure for Proposal :
The procedures for proposing the FY 2023 SATREPS Grant program include:
Acceptance of proposals is open from September 1st, 2022 to September 21st, 2022 at 15.00 WIB.
Proposals are prepared according to the attached format consisting of Application Form for Technical Cooperation, supporting evidence, and curriculum vitae (Lead researcher and members).
The SATREPS FY 2023 grant proposal is submitted to the Directorate of Research and Innovation Funding, Deputy for Research and Innovation Facilitation of BRIN via email: dana-risnov@brin.go.id and must be completed with the email subject : [CFP-SATREPS2023-Nama_ketua_pengusul].
Attachment:
Link to Download Guidelines and Application Form for Technical Cooperation:
/*! elementor – v3.7.4 – 31-08-2022 */ .elementor-widget-image{text-align:center}.elementor-widget-image a{display:inline-block}.elementor-widget-image a img[src$=".svg"]{width:48px}.elementor-widget-image img{vertical-align:middle;display:inline-block}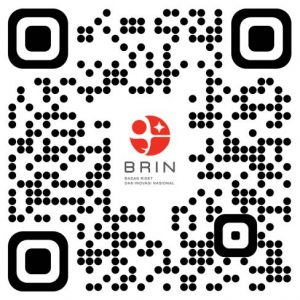 https://linktr.ee/cfpsatrepsbrin